Footprint
RiCloud Footprint on datacenterHawk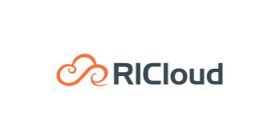 RiCloud
6580 Via Del Oro
San Jose, CA
United States
RiCloud is a data center and internet data technology provider. RiCloud is the operation center that carries out Yuxing InfoTech Investment Holdings Group's global business expansion into the United States. Within RiCloud's portfolio is a, Tier III data center that has a IT load of 10 MW. RiCloud is headquartered in San Jose, California at their single data center location.
Contact RiCloud
RiCloud's leasing focus
Based on the datacenterHawk platform
RiCloud's data centers
RiCloud has 0 data centers on the datacenterHawk platform.
Looking for a colocation partner?
Connect with Digital Realty to learn about their colocation offerings.