Atlanta: The Southeast US Data Center Hub
Why the Atlanta data center market is a great alternative to Northern Virgina
---
By

Luke Smith

·

2/25/2020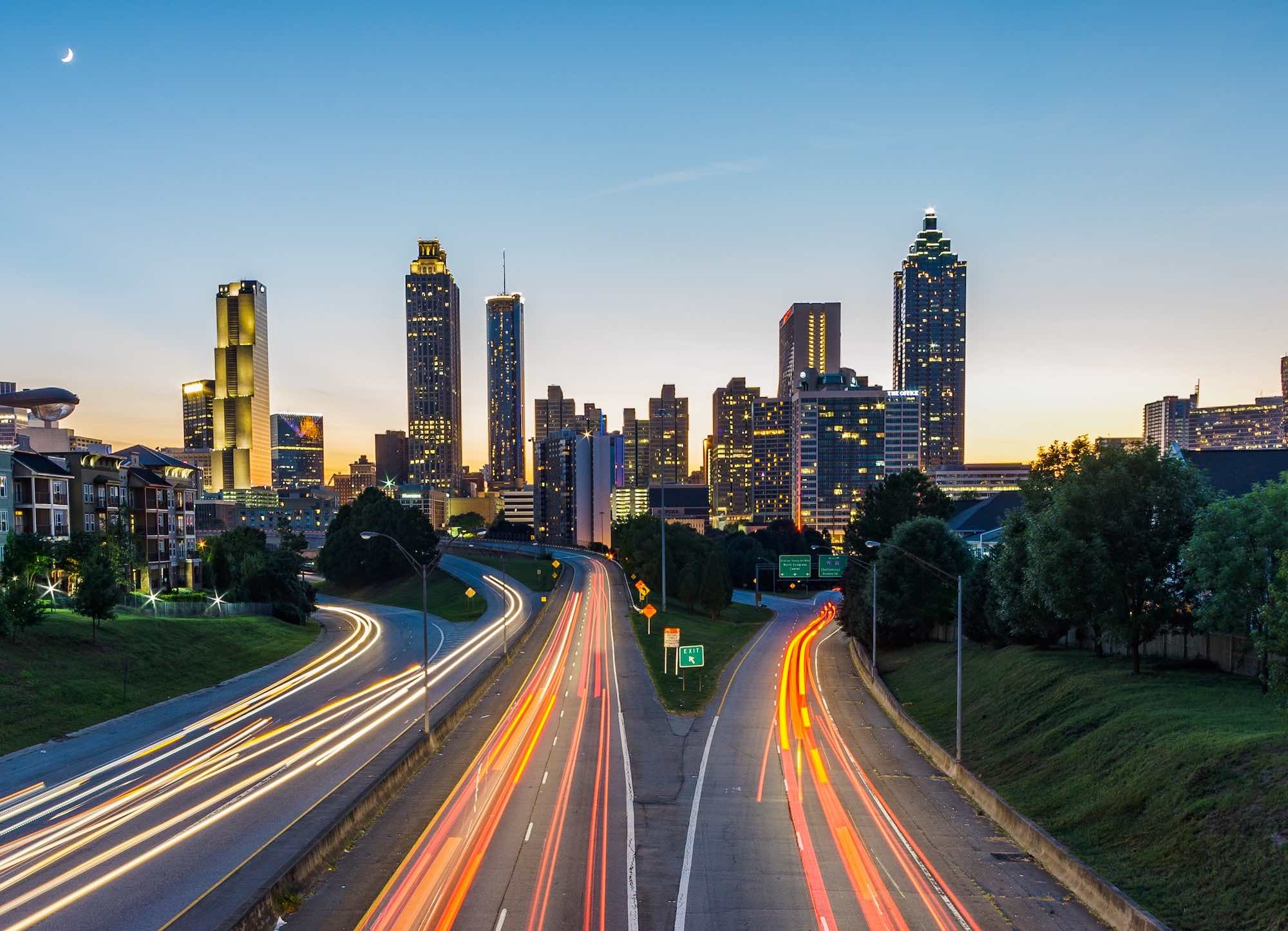 The Atlanta data center market is the primary hub for data center demand in the Southeast US.
Data center operators are positioning themselves to accommodate future demand by securing sites for future development, illustrated by the fact that the planned capacity increased by 60% over the last several years.
Several factors are contributing to the recent growth in Atlanta.
Atlanta's economy and environment make it a great market for data centers
Atlanta is the largest city in the Southeast with a metro population of nearly 6 million and can easily serve the rest of the region from its central position.
The Atlanta economy is the tenth largest in the US, is home to multiple Fortune 500 companies, and features a very tech-savvy workforce due to its proximity to Georgia Tech.
The cost of doing business, particularly for data centers, is also much lower in Atlanta than other large East Coast markets such as Northern Virginia, New York, or New Jersey.
With Northern Virginia booming, Atlanta provides another East coast option
The rapid growth in Northern Virginia also contributes to Atlanta's increased attention. Demand in Northern Virginia is at an all-time high, as users see the area as an ultra-strategic and necessary location.
Although the data center ecosystem and connectivity in Northern Virginia can't be matched, Atlanta offers a competitive colocation market, advantageous power costs and tax incentives, and latency to the rest of the US similar to Northern Virginia. Users are also starting to notice this, as providers report an increase in demand from companies outside Atlanta.
Several providers are on the move and worth noting when considering Atlanta for a data center market requirement.
QTS kicks off their Atlanta metro campus
QTS is the largest data center provider in Atlanta and is currently under construction with the second building at their Atlanta Metro campus. A large expansion/pre-lease of an existing customer led QTS to kick-off development, with the customer taking up the majority of the first two phases. QTS is also in active discussions to fill capacity in the third phase.
Switch is coming online with their first of three Atlanta data centers
Switch is nearing the delivery of the first data center at their Keep Campus, the company's first in Atlanta. They plan to build three data center facilities on the site, and can provide up to 130 MW of commissioned power when fully complete. Switch has successfully executed several pre-leases for the first phase.
DataBank recently opened a sustainable data center with Georgia Tech
DataBank opened their first data center in Atlanta in early 2019 as a partnership with Georgia Tech. The three story data center features three data halls, and Georgia Tech is one of the customer's taking advantage of the dense computing environment. DataBank designed the facility to operate with as little environmental impact as possible, utilizing spring water from beneath the building, operating on a private electric grid, and distributing hot air from operations to the surrounding building. DataBank is active in filling the rest of the facility and grow into the third data hall quickly.
Flexential adds to their presence with their fourth data center in the area
Flexential completed the construction of their fourth Atlanta data center in 2Q 2019. The new facility is an expansion of their Alpharetta campus, and will offer up to 6 MW of commissioned power at full build. Leasing is underway on the first hall, which offers 2.5 MW and 34,000 SF.
Other active Atlanta Providers
Multiple providers have also purchased land in Atlanta and are positioning themselves to meet demand as it arises. T5, Stack Infrastructure, CyrusOne, and Digital Realty all own sites in the greater Atlanta market and can meet large scale future demand. Companies like Equinix, zColo, DataSite, Cyxtera, H5 Data Centers, and INAP are also located in Atlanta and positioned in strategic assets targeting users with higher connectivity needs.
Get full access to Atlanta's market data and analysis
Sign up now for a trial of datacenterHawk to make better decisions in data center markets like Atlanta.
Or stay up to date on general market trends by subscribing to our monthly updates below. No spam. We promise.
---