The Chicago Data Center Market: On the Rise
Chicago has one of the most diverse economies in the nation. Here's how data centers are a big part of it.
---
By

Erica Hashert

·

3/9/2020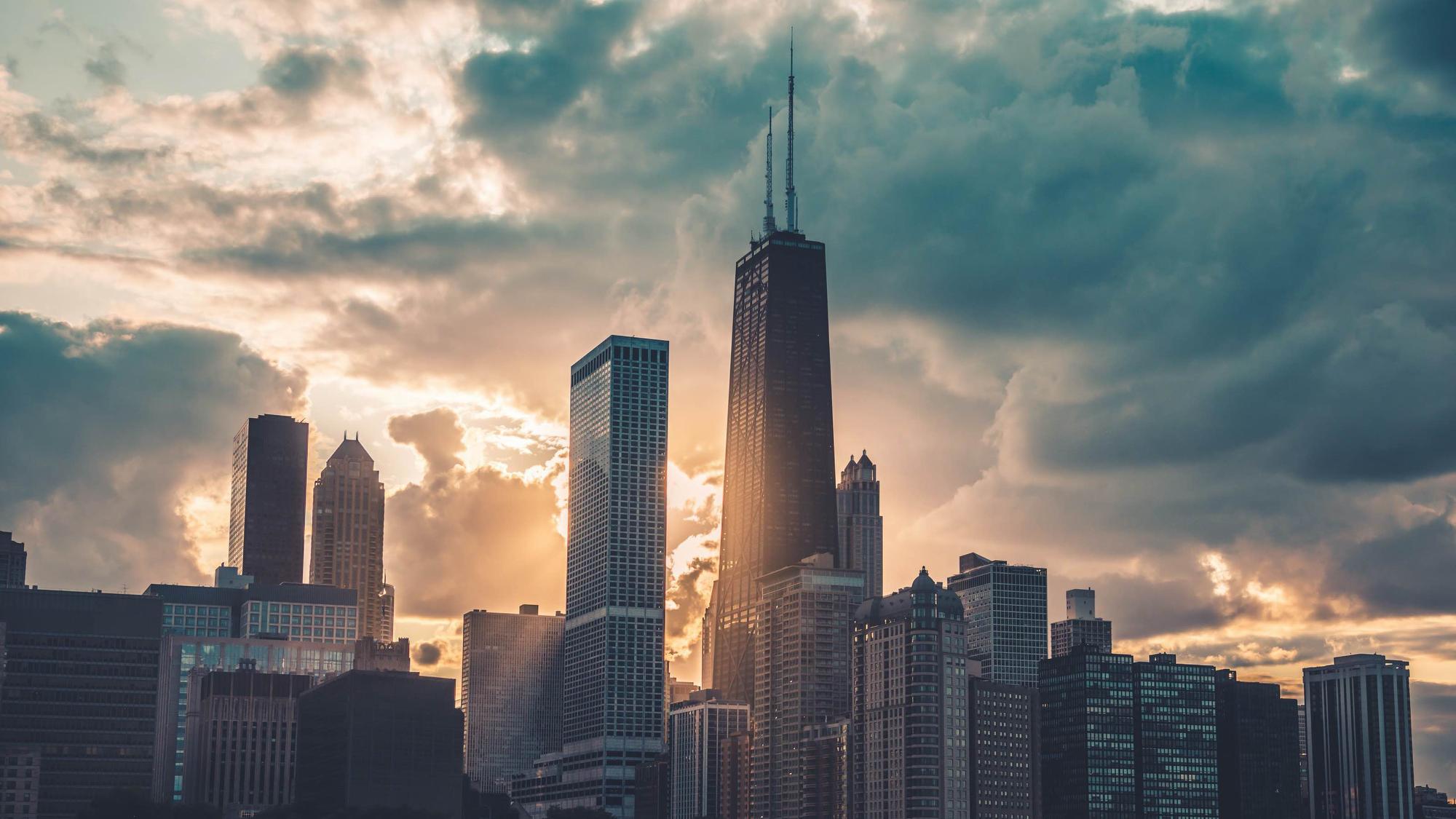 Chicago is one of the top data center markets in the United States.
Aside from claiming the title of the third largest city in the US, the Chicago metro area has one of the most diversified economies in the nation – as evidenced by the 36 Fortune 500 companies that call the city home.
Thanks to Chicago's central location, dense interconnection, and low hazard risk, the market historically appeals to the enterprise sector and cloud service providers.
Data center development is primarily focused on two areas in the city - downtown Chicago for those companies interested in lower latency and willing to pay a premium price, and the western suburbs due to greater expansion space.
Tax incentives change the Chicago opportunity
Illinois passed data center tax incentive legislation in 2Q 2019, in part to ameliorate the city's above-average property tax of 10.25%. The state hopes the incentives will drive demand and allow for greater competition with nearby markets, including Minneapolis, St. Louis, and Indianapolis.
Several data center providers have already taken advantage of the incentives and reported an increase in demand from companies both inside and outside the market.
Chicago's absorption rate has remained relatively steady over the last few years at 20-30 megawatts/year, though providers are hoping the incentives and scalable locations will create an uptick in demand.

Vacancy in Chicago remains low
Chicago's vacancy rate remains consistently low because of the reasonable development approach data center operators are applying to their projects. Several providers are on the move and are worth noting if evaluating the Chicago market with a data center requirement.
Stream actively developing Chicago data center
Stream is currently under construction with the first data hall of the company's Chicago data center. Once complete, the building will consist of 70,000 SF of commissioned space and up to 15 MW of commissioned power across two data halls. The facility in Elk Grove Village is the company's first in Chicago.
STACK planning 20 MW expansion
After recently leasing their Chicago data center to Cyxtera, STACK is planning an expansion in the adjacent four-acre lot. The new facility will provide up to 20 MW of commissioned power when fully delivered.
Digital Realty is Chicago's largest data center operator
Digital Realty is the largest data center provider in Chicago and can accommodate both downtown users as well as large scale requirements in the suburbs. The company's Franklin Park campus consists of three buildings, and their purchase of the Motorola site directly next to the campus in 2016 provides a growth pathway for future opportunities. The company also owns 350 E Cermak, Chicago's downtown carrier hotel and one of the most connected buildings in the world.
QTS Chicago facilities offer scalability and connectivity
QTS continues success at their 30-acre campus on Ashland Avenue. The 467,000 SF facility was the former Chicago Sun Times printing press location and QTS redeveloped the site into a market leading data center. The site will have three data halls when complete and will consist of 208,000 SF of commissioned data center space. The building is LEED Gold Certified and is the location of the AWS Direct Connect for the Chicago market.
CyrusOne's Aurora campus continues to grow
CyrusOne is actively growing into their Aurora II campus, a 428,000 SF, two story facility located on the West side of Chicago. The data center will have up to 240,000 SF of commissioned space when completed and is attractive to Fortune 1000 companies and large scale cloud providers. CyrusOne has land dedicated for "Aurora III" as well, the third facility on their Aurora campus. The city approved plans to begin construction when demand presents itself.
Equinix CH3 facility attractive to suburb requirements
Equinix's CH3 West facility continues to attract customers looking for requirements in the suburbs of Chicago. The company's initial investment in the CH3 facility years ago was an office complex acquisition (CH3 East) from Amalgamated Bank of Chicago, but the western portion of the building is purpose-built. The company has been consistently successful at growing in Chicago.
Other active Chicago data center providers
RagingWire plans to build a three-phase building, CH1-CH3, with 16 MW on the ground day one. Iron Mountain has future plans to enter the Chicago market with a 36 MW, 330,000 SF facility. Through a development agreement with the Pritzker Realty Group, the company plans to build a $75 million facility that will be fully operational by 2024-2025. In 1Q 2018, CoreSite purchased a two-acre parcel in downtown Chicago to develop an 18 MW facility. 1432 S Clinton is currently under construction with an initial phase of 6 MW, and is located in direct proximity to the company's CH1facility. T5 recently bought a 164,000 SF shell in Elk Grove Village, with plans to deploy 15.4 MW and 103,000 SF white space at full build. The company currently operates several other Chicago-area data centers. The T5 site is directly adjacent to Microsoft's latest land purchase for data center development, a 37-acre parcel purchased at the beginning of 2020 for $52.3M.
Get full access to Chicago's market data and analysis
Sign up now for a trial of datacenterHawk to make better decisions in data center markets like Chicago.
Or stay up to date on general market trends by subscribing to our monthly updates below. No spam. We promise.