A pragmatic guide to leasing colocation in Dallas for 2020
---
By

Luke Smith

·

7/1/2020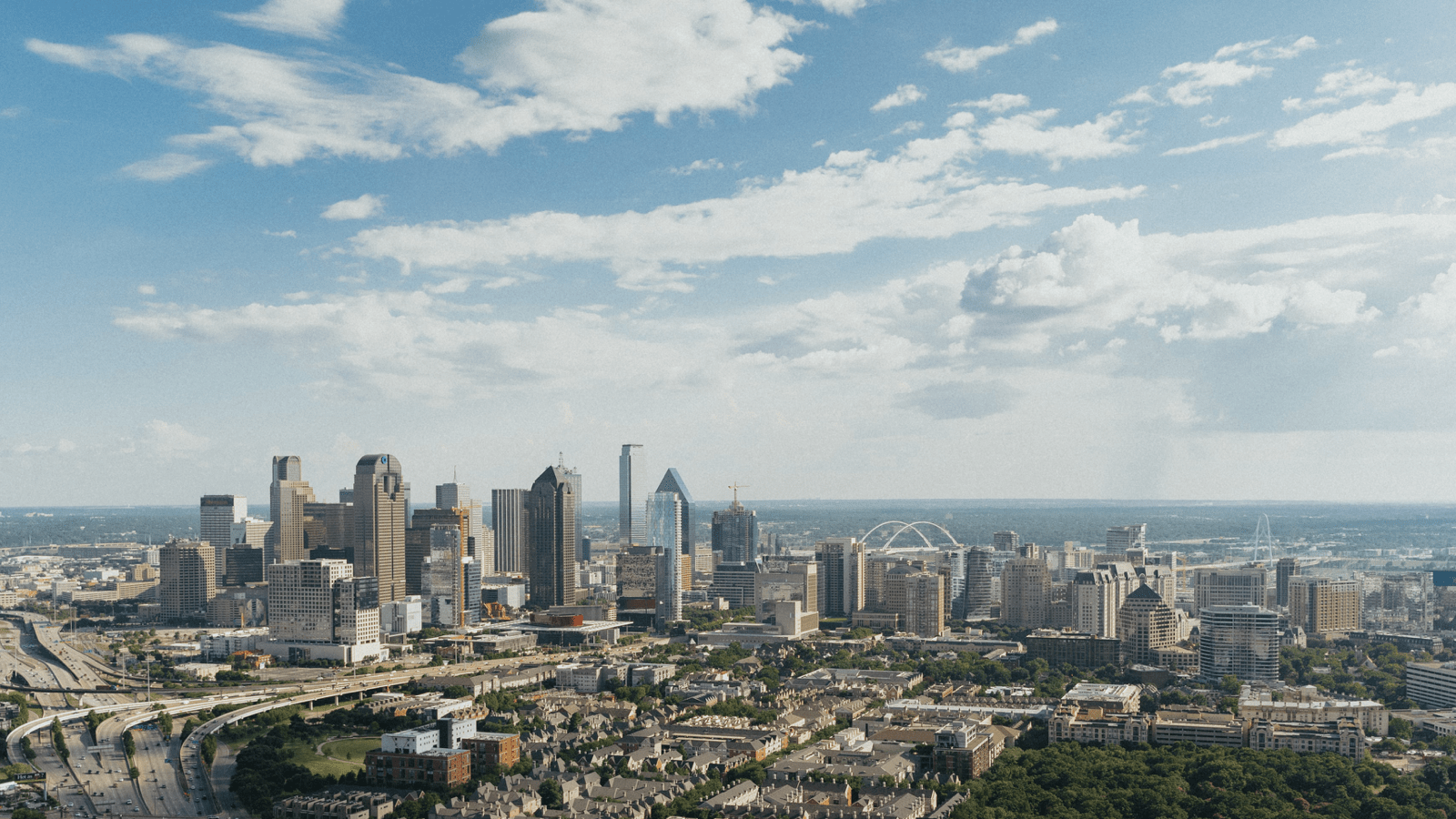 When you're looking for colocation, Dallas offers numerous options and the competitive nature of the market ensures your needs can be met at a healthy price.
If you're currently looking for colocation in Dallas, then you're in luck. Dallas is the third-largest data center market in the US and attracts demand from users needing small and large deployments. Specifically for Dallas, the market is generally less expensive than other major markets and the state offers robust fiber and power infrastructure. We break down everything you need to know about leasing colocation in Dallas below.
Look downtown if you want a mature ecosystem

Like many major metros, Dallas' most connected data centers are located downtown. Two buildings in particular act as the connectivity hubs for the region.
The first, and largest, is the Infomart building owned and operated by Equinix. Over 100 fiber carriers have a presence in the Infomart building, which was the primary location for the DE-CIX internet exchange until recently. Equinix also recently delivered a brand new data center next door, which will share the fiber first building's fiber ecosystem.
The second is DataBank's data center nearby at 400 S Akard. DataBank opened a new DE-CIX node in the data center toward the end of 2019, making the Akard facility the first to house the internet exchange outside of the Infomart building.
You can get retail colocation throughout the city
Dallas is full of large 150,000+ SF data centers but also features a strong retail colocation segment.
For retail colocation needs, most users find capacity in the inner northern suburbs such as Richardson, Garland, and Plano. Digital Realty is the largest data center in Dallas, and operates a campus in Richardson with nearly 80 MW of commissioned power. Other providers, including Aligned, Carrier-1, Cyxtera, Compass, DataBank, Equinix, INAP, and TierPoint are all active in the Dallas retail colocation market.
In general, new development in Dallas focuses on wholesale demand and data centers are designed with large users in mind. Many facilities that are geared toward retail colocation are retrofit projects or older data centers. There are, however, plenty of opportunities for retail colocation in new facilities, particularly from providers like Equinix, Compass, or Tierpoint.
If you're looking for wholesale colocation, check out North Dallas
As stated above, Dallas is primarily a wholesale data center market. The low power cost, large sites suitable for data center campuses, and aggressive tax incentives make Dallas an ideal location for large users.
The city has a general trend of developing northward into the suburbs of Garland, Plano, Frisco, and Allen. Providers in these suburbs are active in developing large campuses, many offering three or more buildings on the site. A multitude of providers are land-banked in these regions, but many have slowed development and prefer to build with an anchor tenant secured.
For users looking for wholesale data center solutions, options are abundant.
In Garland, RagingWire and Stream operate data centers suitable for 5+ MW deployments, while Digital Realty owns land where they plan to develop a campus with 160 MW of commissioned power. Plano, particularly in the Legacy region, is home to multiple campuses from providers like DataBank or Stack Infrastructure, with build to suit opportunities available from Skybox. CyrusOne is developing a campus in Allen, with the first of three 27 MW data centers now available.
Demand (and Google) heading south
One trend to note in Dallas is the recent shift in where providers are developing. Although providers are still heavily invested in northern suburbs, some new development is landing in the southern suburbs of Midlothian and Red Oak. Some permitting and regulatory restraints in northern suburbs cause obstacles to development.
As such, Google chose to purchase land in Midlothian and Red Oak in 2019, where they will construct a massive data center campus. Compass also purchased land in the area where they plan to develop a sizable campus.
How to start right and save: get multiple quotes
Regardless of what size deployment you're looking at, it's always best to talk to multiple providers and eventually get multiple quotes. In Dallas, similar to other markets, you'll find variability in how different providers structure their pricing and ultimately find differences in the bottom line.
An easy way to get multiple quotes from different data centers is through our quote request tool, ColoNOW. Where less than three minutes from when you're reading this right now, you can fire off quote requests to multiple data center providers for your specific colocation requirements.
This could be you three minutes from right now, prepped and ready to find the best pricing on colocation.
Here's how it works:
You enter your colocation requirements
We match your requirements against our database of providers and data centers in Dallas
You select which facilities make sense to get pricing from
Click submit and watch pricing roll into your inbox in a few days
With multiple quotes, it won't be long until you have a good grasp on what it's going to cost to colocate in Dallas. Plus, it's totally free to use. Click the button below to get started and get the information you need to make the right decision.
Get Colocation Quotes For Dallas
Wrapping up
Again, Dallas has great options for colocation for both smaller and larger deployments. Downtown is where you'll find the carrier hotels and the densest fiber networks. Regardless of where you go, make sure to get multiple quotes as pricing can vary widely even for the same requirements in the same market.
---