Where 2017 Cloud Growth is Headed in Northern Virginia
---
By

Luke Smith

·

2/16/2017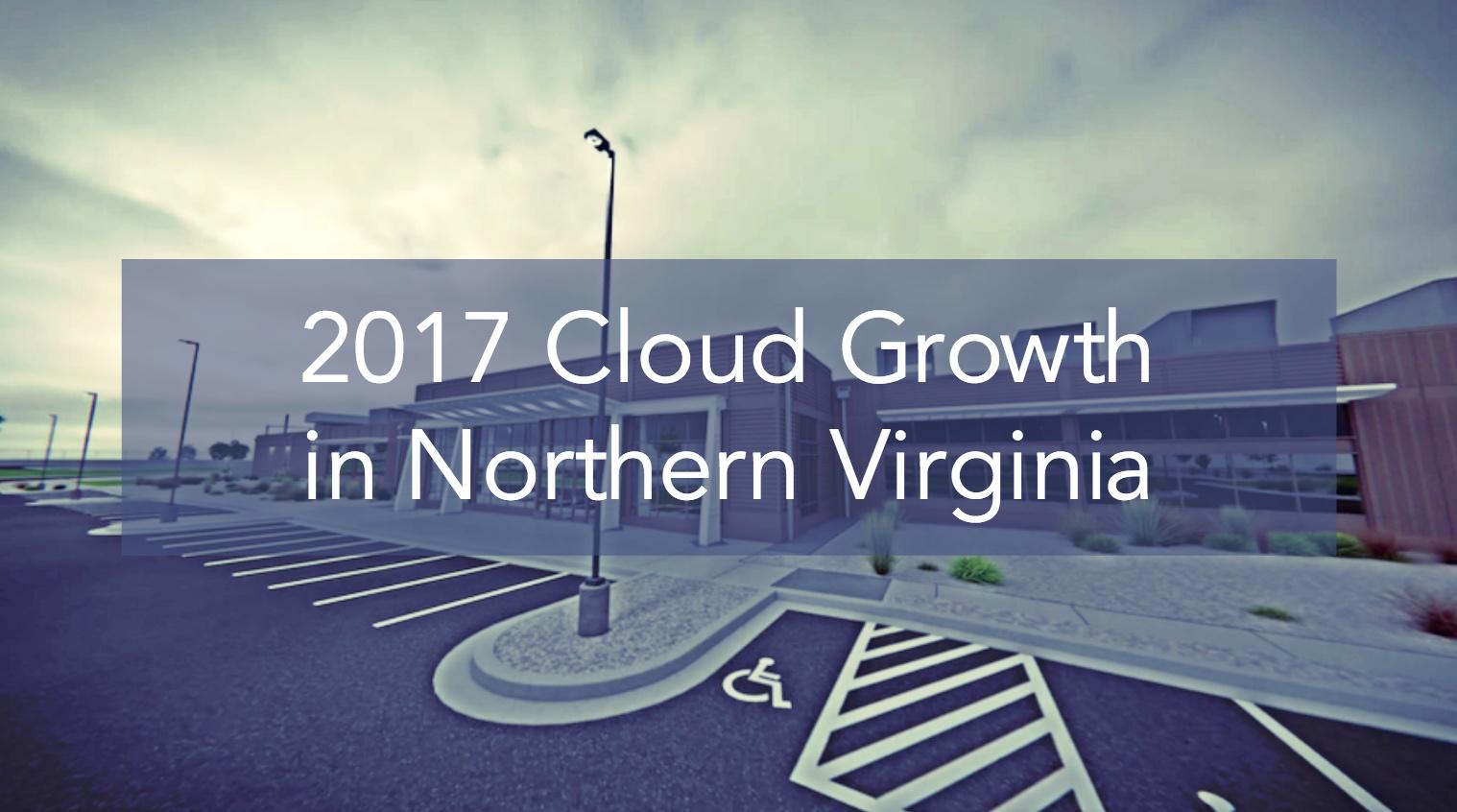 The data center industry witnessed the rise of cloud growth in 2016. Hyper-scale cloud operators with significant needs leased record capacity from data center providers in competitive colocation markets. Additional growth from these hyper-scale cloud operators is anticipated in 2017, and data center providers are positioning themselves for these opportunities.
Attracting the Cloud
Data center providers are attentive to hyper-scale cloud operator needs and are adapting their strategies to attract these opportunities. In order to meet future demand from these companies, data center providers are purchasing large land sites that can accommodate multi-building campuses. This approach allows construction of these facilities in the manner and timing required by these users.
The Data Center Campus Advantage
Delivering data centers on a campus presents several advantages for providers. Acquiring larger land parcels offers a speed to market edge because they save time needed to find additional sites for upcoming projects. Having a campus environment also provides data center operators with flexibility as they work to meet changing customer requirements related to infrastructure redundancy preference, industry specific customer needs, and compliance.
Why Northern Virginia is So Active & Where 2017 Cloud Growth is Headed
Data center providers remain confident in their continual Northern Virginia investments because of the consistent market demand located there. The commissioned power vacancy rate in Northern Virginia is healthy at 4.3%, and 2016 was a record year for the largest data center market. Cloud growth coming to Northern Virginia will likely land at one of these data center campuses:
Digital Realty – One of Digital Realty's largest data center sites is a ten-building campus located in Ashburn, VA. Over the past two years, they purchased two adjacent parcels totaling 240-acres in efforts to accommodate future growth. Digital's expansion is beginning, with plans to deliver up to 210 MW of commissioned power at full build.
RagingWire – RagingWire is developing their third data center facility in Northern Virginia. The new 76-acre Ashburn campus will support six facilities when fully complete. Phase I of the first building on their V3 campus will be ready at the end of 2017, and will provide 16 MW of commissioned power at full build.
Iron Mountain – In 2016, Iron Mountain purchased 83-acres in Northern Virginia, designed to build up to four facilities. The first building, VA-1 is scheduled to deliver in August of 2017 and will offer 10.5 MW of commissioned power at full delivery. 60 MW of utility power can be delivered to the campus.
Sabey Data Centers – Sabey recently delivered the first facility on their Intergate Ashburn site after pre-leasing the first 1.8 MW. The facility, Building C, will support 7.2 MW when completed. They plan to construct two additional data centers on the 38-acre campus, scheduled to hold up to 70 MW of utility power.
CyrusOne – CyrusOne is actively developing two separate sites in Northern Virginia. They are under construction with two data centers, and approximately 16 MW of commissioned power on their Ridgetop Circle campus. CyrusOne is also under construction on their 40-acre site in the Kincora development, with plans to deliver a 654,000 SF data center. CyrusOne plans to invest over $1 billion in the site.
CloudHQ – CloudHQ is currently developing a data center site in Manassas. At full build, the facility will accommodate approximately 44 MW of commissioned power. The data center build was originally started for a hyper-scale cloud provider.
CoreSite – In August 2016, CoreSite purchased the 22-acre Sunrise Technology Park located in Reston, VA. Plans include the conversion of an existing building to a 48,000 SF data center, and the construction of a 92,000 SF powered shell and 92,000 SF support facility. Development will begin in mid-2017, and CoreSite anticipates investing up to $500 million in the campus
Equinix – Equinix is underway with construction of their newest Northern Virginia campus after acquiring it in 2015. They are under construction with the first phase of DC12, which will be finished in Q3 2017. The 45-acre site will add five data centers, bringing their total in the region to 15.
Other data center expansion opportunities in Northern Virginia include offerings from DuPont Fabros, Infomart, COPT, Lincoln Rackhouse, DBT Data, H5 Data Centers, and zColo. Over 25 data center providers have a presence in Northern Virginia, and increased data center demand will continue to create expansion opportunities.